dominate mobile screens by reimagined notifications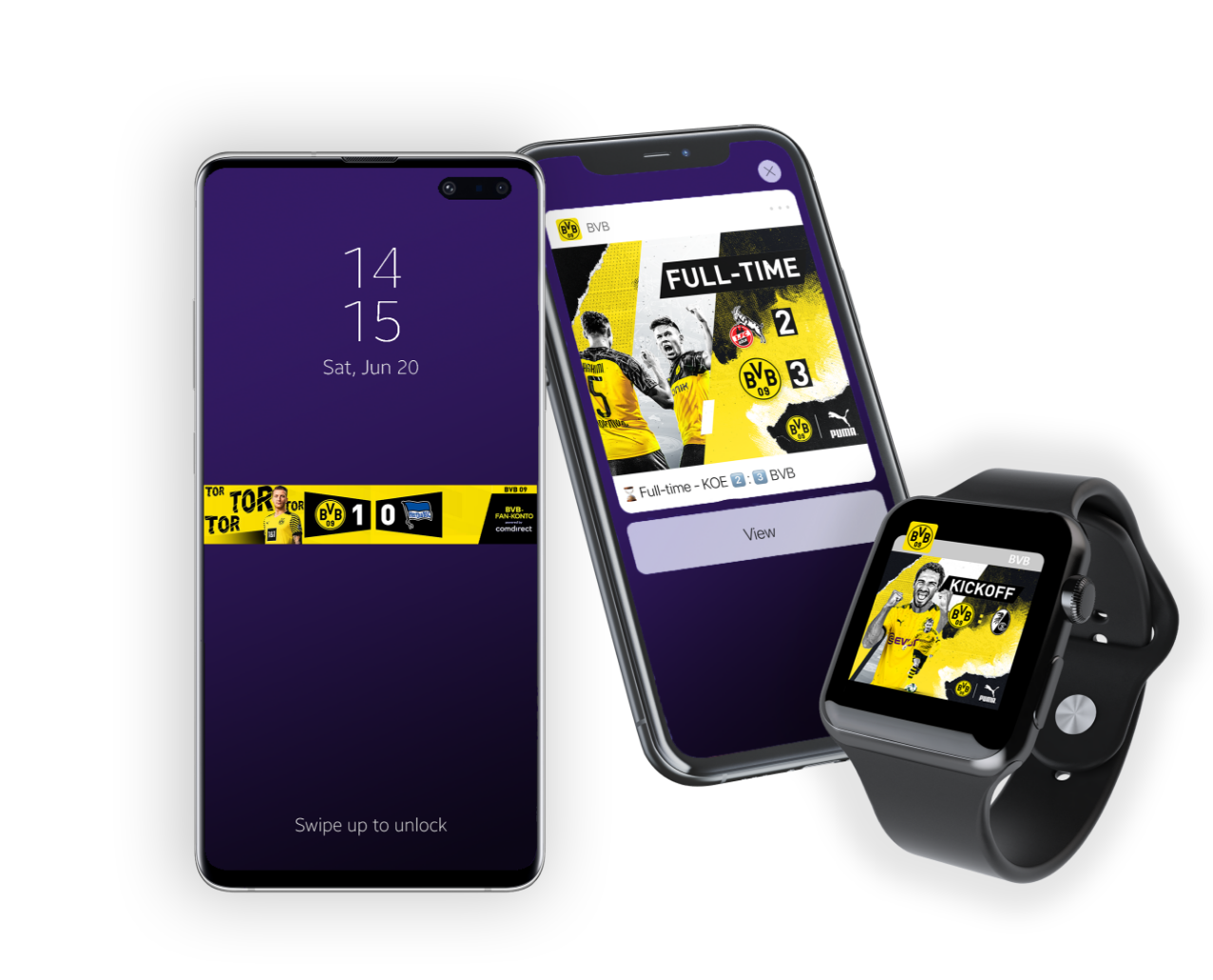 Pressenger provides the most innovative future-proof notification in a visual eye-catching format to suit your digital media strategy. This will support and improve the quality of communication between your app and app user.
Pressenger SaaS solution suit any business or organisation that wishes to reach out, increase, and strengthen relationships with its client base (app users, customers, members, fans etc) in their app.
Provide information to your app users in a contemporary, engaging manner to grab attention.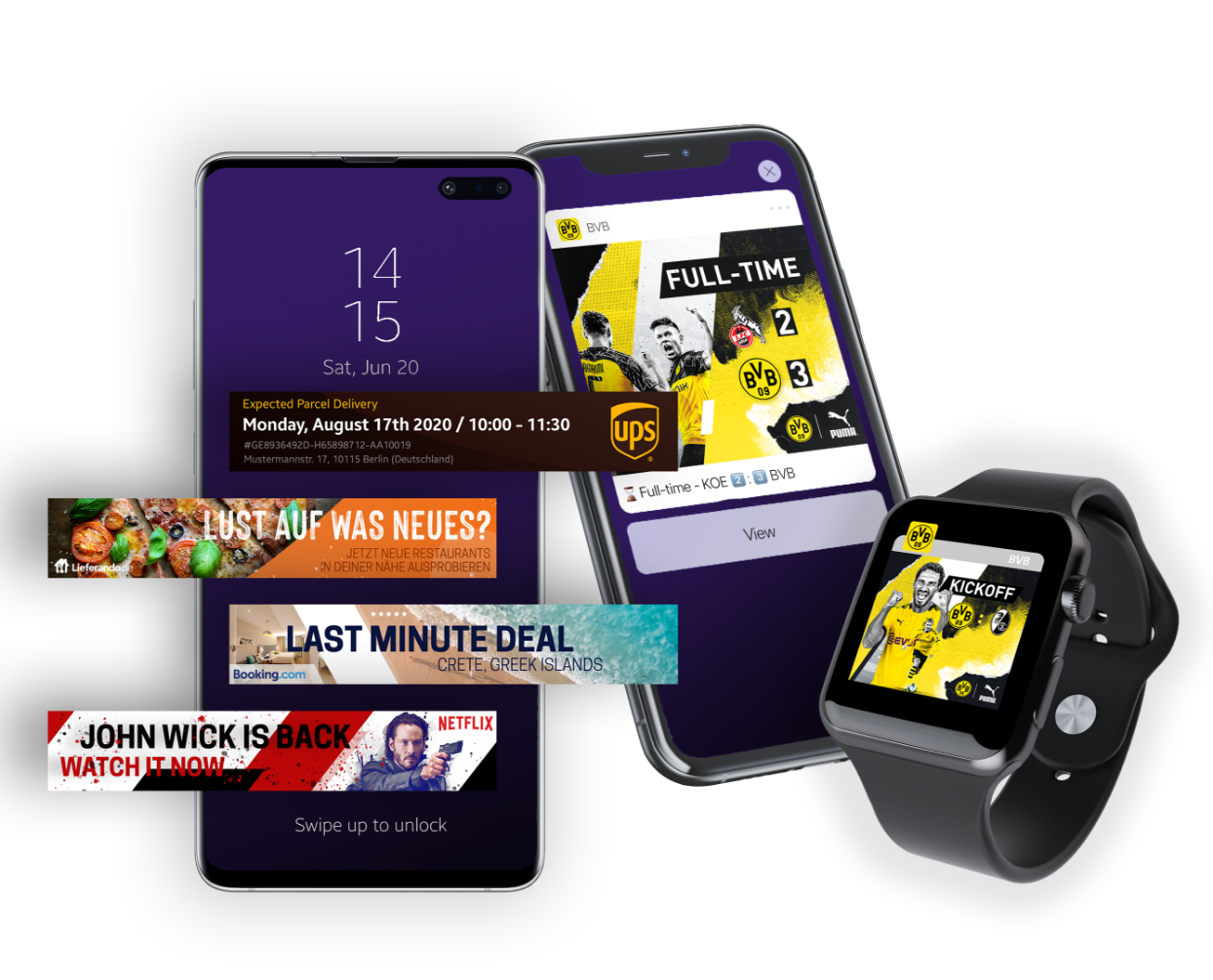 come for the appearance
stay for the content
Quality mobile push notification content delivered straight to the lockscreen, creating an engaging user experience at a truly rare moment of unconditional attention to the notification that just arrived.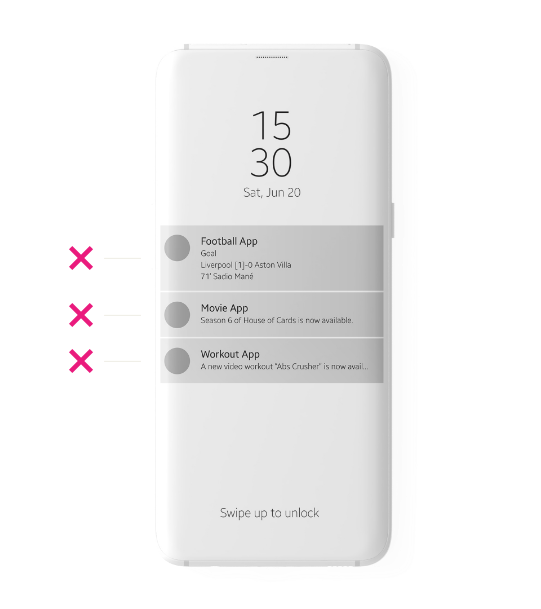 the majority of
notifications are neither
visual nor unique
Instead the majority of apps are bombarding users with text-based low-quality one-size-fits-all notifications, luring them to open the app. This leads to…



neutral / non emotional experience

app opening rate of
approx. 2% – 4,51% (with emoji)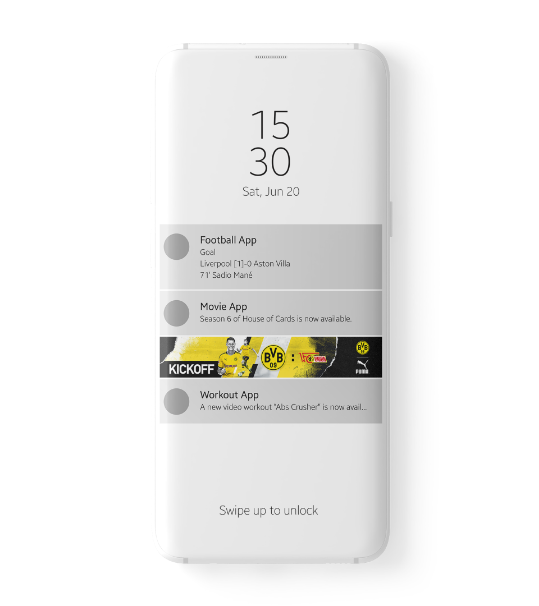 but Pressenger is a whole new experience
You can send a spectacular, standing-out notification instead of an emotionless, rigid text push.


informative and holistic experience

increased conversion rates
visualization
guide for your own visualisation

visuals as a service
counseling
designing visualisation notifications
content management
own Pressenger account

multiple integration options for existing systems
statistics
detailed data about the success of notifications
technology
SDK, API

integration support

Borussia Dortmund
"Pressenger notifications enabled us to extend the black and yellow user experience beyond the inside of the BVB app which is an impactful achievement on its own, but on top of that, it also created an attention-grabbing and a new digital asset for our partners and sponsors to appear on."
Alexander Mühl
Director Digital, Marketing & Innovation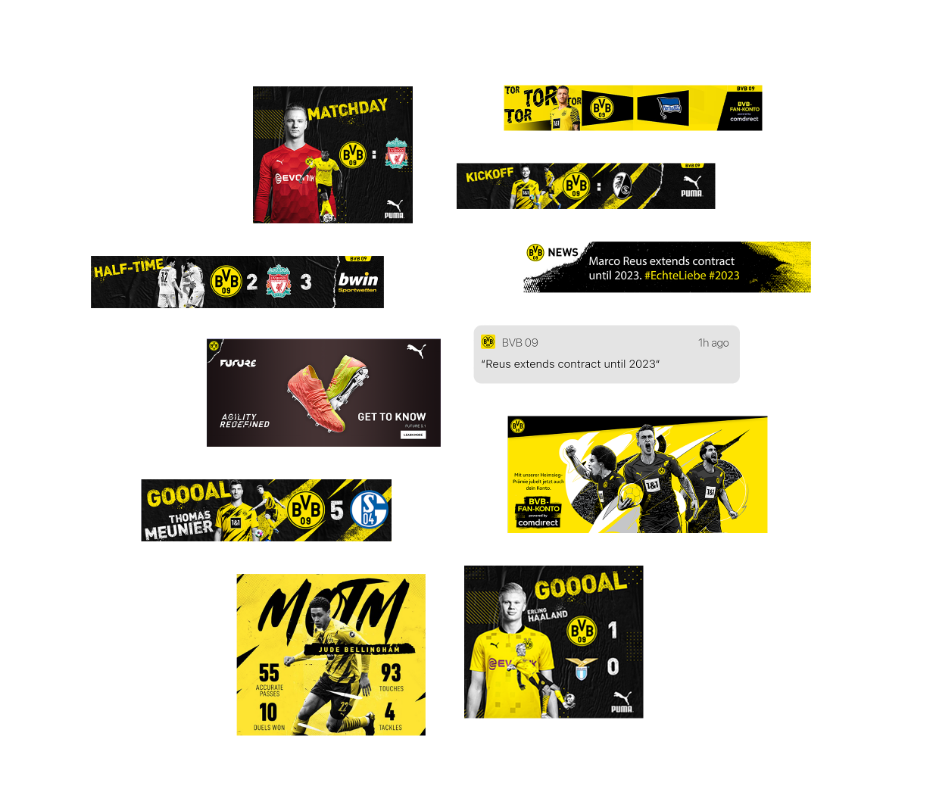 Sport Thinkers Smart Stadium
By Real Sociedad de Fútbol S.A.D and
GSIC powered by Microsoft
Euroleague Basketball Fan XP Challenge
Top 10 mobile marketing solutions providers in Europe
FootballCan 2041
By Banco Santander and
GSIC powered by Microsoft